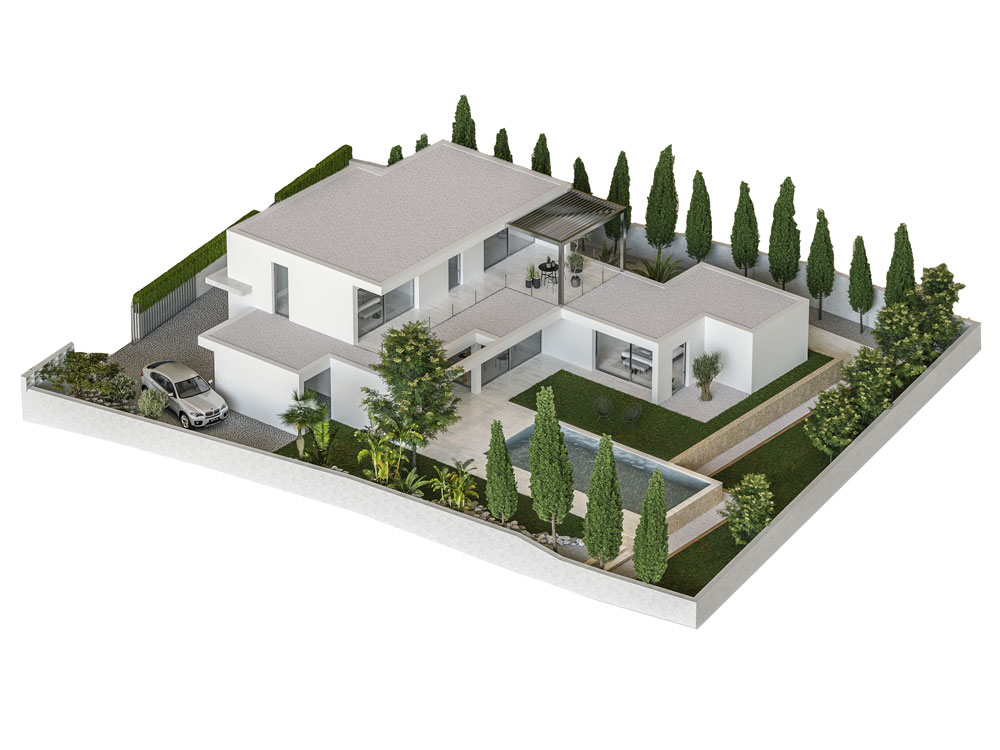 Villa Camelia
This Project is a complete reform and extension of an existing house. The goal is to give the living space a modern design and to extend the habitable surface.

A home with luxurious finishes and a minimalistic garden. Big picture windows to the exterior. Four bedrooms en suite and a spectacular pool.

On the site we can find the main access, with exterior roofed garage surrounded by vegetation. All day spaces are located on the ground floor, connected to the terrace and outdoor pool. The night spaces are located on the first floor, where each room can enjoy the sea views.